Let us introduce ourselves – AppsCrunch. We are a team of ambitious, creative mobile developers who are ready to contribute to the development of blockchain world.
How?
Our Tearful Story :'(
Our team gathered at the very beginning of 2017 and started a long journey in search of its own future product. We filtered a very large number of ideas, but they would't correspond to the criteria:
usefulness –  product should provide very clear benefits to users;
niche – product should be in demand by a small but very interested audience;
elegant solution – in fact, we wanted to "re-invent phone";
scale –  product should be able to scale up very fast due to the growing market;
"armless" competitors – existing solutions must have obvious and very annoying shortcomings;
our competence – we posess all technical capabilities to implement product.
Months of endless searches had passed until our CEO Vadim Makovsky decided to participate in Imaguru Blockchain School. Well, the question with product vector was solved =)
July 2017 – meeting Valery Litvin and having a short talk about mobile applications vs blockchain. Valera points the key phrase in this whole story: "Why not make a mobile wallet?"
Imaguru Blockchain Hackathon
The first ever in Belarus Imaguru Blockchain Hackathon took place in September, 2017. Why not?
We came there with a comprehensive analysis of competitors, as a consequence – we were absolutely convenienced that multi cryptocurrency open-source wallet would fit our criteria.
48 hours of fan coding resulted in:
an application for Android;
an application for iOS;
beautiful UI;
back-end;
sending Bitcoin, Golos;
checking Bitcoin, Golos, Ethereum balances;
and some hodgie code so that it all worked somehow =)
In the final presentation Vadim sent GOLOS tokens in front of the excited crowd =)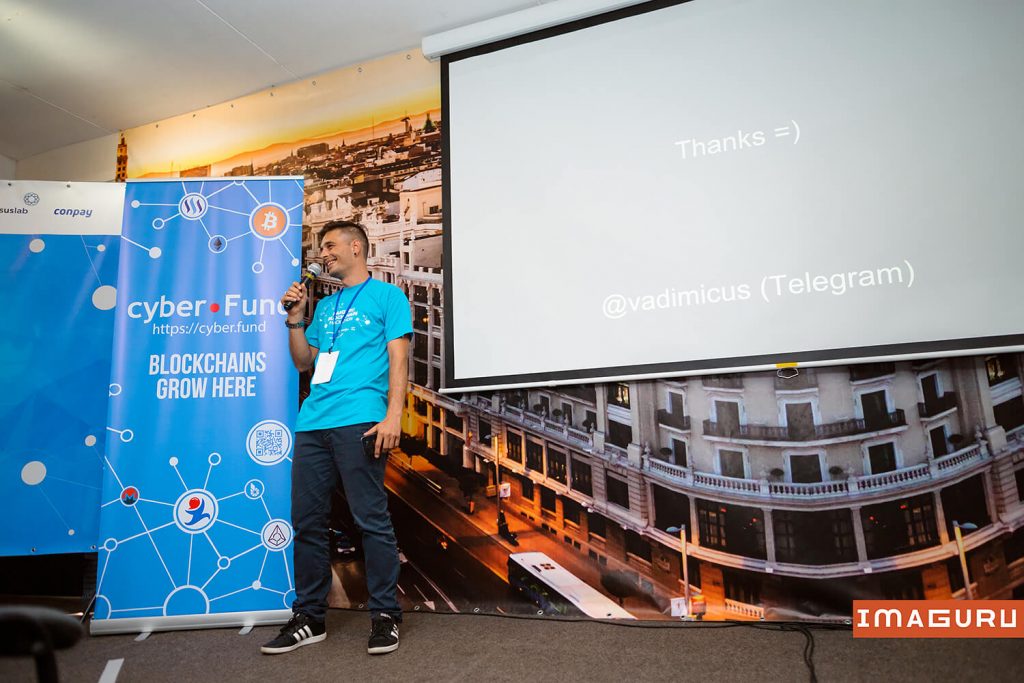 The results of this hackathon was a real pleasure for us. We received a prize from Golos.io – 10 000 GOLOS, the main prize from Waves Platform – 1000 waves, support in validation of the idea from:
We took some rest, analyzed feedback, evaluated our strengths and decided that the wallet – will be!
Multy is ..
So, friends, Multy will be:
open – everyone can develop his/her application for android / ios platforms;
secure – all private keys and seed-phrases will be stored on your device in encrypted form and never lost from it;
convenient – only native code, best UI / UX.
We have chosen these principles as our philisophy, and we will adhere to them all way long developing Multy.
Your opinion ?
We are creating Multy.io for the community, that is why opinion of each person does matter for us.
Therefore, any wishes / ideas may (and even have to) be written in comments.